Posted:
Difference between Aftermarket and Manufacturer Car Parts - Vol.50
OEM, genuine or aftermarket auto parts ?c.. Are you confused which is the best option? Well, inexpensive does not always mean low-quality. Such is the case with OEM (Original Equipment Manufacturer) and aftermarket auto parts. Even though they are usually up to 70percent cheaper than genuine parts, they can be far superior in quality.
What about aftermarket parts?
Aftermarket parts are parts for automobiles which do not originate from the auto manufacturer. Such parts are designed and produced by companies which have reverse engineered the manufacturer parts that in numerous cases denote that existing fault or weaknesses in the OEM parts have been resolved out. However, aftermarket parts are not universally superior to OEM replacements. So, consumers need to do thorough research and deal with trustworthy repair shops.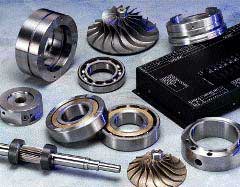 Almost 80 % independently owned auto repair shops make use of aftermarket parts whereas dealerships use OEM parts exclusively. Utilizing an aftermarket part will not wipe out your original car warranty, given that the parts are categorized as direct replacement quality. Be sure to inquire any independent repair shop to confirm that the aftermarket parts they utilize meet the standard. This will help you protect your warranty.
Generally, aftermarket parts are available at cheaper rates than OEM replacements. Definitely, the amount saved varies depending on the brand of the auto part. Even though aftermarket auto parts are not manufactured by the original manufacturer, they function as good as the original. In several cases, the companies find a way to improve these parts so that the customer gets superior quality parts.
Aftermarket auto parts are manufactured with the same materials and machinery as genuine and OEM parts. The parts may have minor differences in feel and look. However, they basically perform the function well. The companies who produce these aftermarket car parts are reliable. They legally purchase the rights to produce those parts.
OEM parts are produced by the same manufacturer as the genuine part you would obtain from your local dealer. In fact, it is the same part. Logo on the box is the only difference, you will notice. The OEM parts are comparatively less expensive as they do not go through the auto manufactures part system. That's why they offer high quality at cheaper rates.
Where to buy aftermarket and OEM car parts?
No need to wander in search of right quality auto parts. You can purchase is easily online. This is the smart way to shop for quality parts in easier, faster, effective yet affordable manner. Aftermarket parts offer more diversity as compared to OEM parts. The reason is quite obvious. Numerous companies producing aftermarket parts can be totaled in the hundreds. Due to this, these companies offer a wide array in terms of selection, availability and price.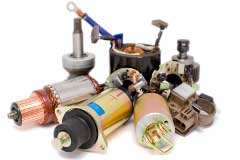 Certainly, as the large numbers of companies are involved in manufacturing aftermarket parts, quality is assured with fewer controls. As a customer, you must be cautious to make sure that the aftermarket parts you purchase are not utilizing inferior materials. Furthermore, the large assortment may confuse consumers. Since there is but one part which can be utilized, OEM parts are easier to select.
So, it simply depends upon you to decide whether to go for aftermarket part or oem part. Make a thorough research. Check your needs and budget and then which one is most suitable for your requirement. What you need to remember is never compromise for quality of parts. If you can get something better by paying few bucks extra, then go for it. It will serve you better with great performance in its long run.