Posted:
Loading Capacity in Compact Cars - Vol.419
So, you've finally decided to change your car, or perhaps buy your first car. In most cases, you're aiming for a compact car. They strike the perfect balance in terms of size, everyday use, daily commute, and long-distance road trips.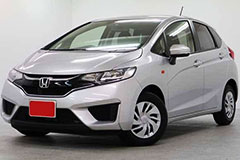 While choosing your new compact car, you'll probably end up reading countless reviews on the internet, compare the prices, trim levels, and technical specs.
Whatever the vehicle of your choice, one of the most important aspects to consider is loading capacity.
If you're going to use the car mostly by yourself, you could as well go for a flashy convertible. Usually, that's not the case, as you'll have rear seat passengers periodically or even on a daily basis.
Compact cars don't offer that much trunk space, but once you fold the rear seats, it's a whole different story.
Also, if you plan on carrying five people around, along with their luggage, you need to make sure you don't overload the car.
In this regard, we want to help you choose your perfect car by pointing out a few important things when loading capacity is concerned.
Dimensions are the Key
Considering the fact that the market is brimming with different models that have multiple trim levels to choose from, we've decided to use a model as an example, so you can use our little model for your choice of preference.
Honda Fit is well-known and highly sought after. Since 2001, there have been three different generations, and ever since its inception it's been a bestseller in its segment.
Unlike other manufacturers, Honda introduced a different idea with a raised roof, so the car looks more like a small MPV, even though it's still a compact hatchback.
This has proven to be a good formula as the raised roof makes it easier to load the trunk space and it also provides much more headroom for rear seat passengers.
When the rear seats are in their upright position, there are 16.6 cu-ft or 470 L of cargo space. Once you fold the seats down, you get a massive space of 52.7 cu-ft or 1493 L. This can easily rival much bigger midsize cars.
When we're talking rear seat space, it's very important to take legroom into consideration. As it's one of the roomiest cars in its class, the Fit has a passenger space of 95.7 cu ft or 2710 L. It also has 39.3 inches or 100 cm of rear seat legroom. These are respectable numbers even for a much larger car.
Beware the Load Limits
Even though your future car might provide cavernous trunk space and good rear seat legroom, you should always take weight limits into consideration. Honda Fit weighs 1147 kg, and it can take up to 385 kg of load.
If an average passenger weighs 68 kg, let's make a quick calculation. Two passengers weigh 136 kg, and that leaves 249 kg for the luggage. If you take five passengers for a trip, you'll be left with only 45 kg for the luggage.
This is highly important if you plan on traveling often.
Clever Solutions
Most manufacturers now offer various clever and versatile solutions to the loading limitations of a car. Honda has the so-called Magic Seat, which offers numerous options of configuration.
When you fold the rear seatsback forward, you'll get a flat surface for storing large objects. You can also fold the rearseat cushions up to create a space between the front and rear seats, which is handy for transporting tall objects.
Like Honda's Fit, some cars may offer further options such as reclining seats which make lounging possible. Sometimes even the passenger seat can fold forward to provide you with enough space for carrying very long objects.
Conclusion
When choosing your next compact car, always consider its interior dimensions. It should provide enough space for five passengers, especially when the rearseat legroom is concerned. Versatility is the key when rear seat folding and reclining options are concerned. Don't forget to check the weight load capacity, which sometimes simply isn't sufficient for your needs.