Posted:
Do you know how easy is it to import Japanese used Cars to Zambia? - Vol.459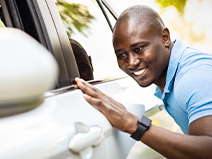 !
Zambia is one of the largest car import countries on the African continent. So, It is easier to import used Japanese cars in Zambia than you might think
The process is pretty straight forward and Buying a used car is simple can be as easier as buying local, with the advantage that there are more choices on a variety of vehicles that you would find one that fits your needs and budget.
Buying a car would take a few steps to get it from Japan to Dar es salaam port. Here is a guideline you might consider to do following:
Step One: Find a Reliable Supplier
If you have decided to export a used car from Japan. For peace of mind choose one of the established known car exporters to insure all documentation like shipment inspection and bill of landing are handled properly and the car is in good condition when you received it
A Great Example of this is Picknbuy24.com we are an established company with more than 20 years in the Japanese used car sales business and member of Jumvea with one of the largest car stock in Japan and we send hundreds of cars monthly to The African continent so we are familiarized this the latest regulations and paperwork required for import.
However, if you still don't have confidence in our services and you would prefer to use a different company just make sure you can check their online reviews and local opinion. Also, read their terms and conditions pages carefully so you can know even better.
Step Two: You Need To Choose the Right Car
One of the Advantages to import to Zambia in comparison to other countries like South Africa is that there is no year of manufacture or registration limitation. What this means is that any car can be imported to the country as long as the customs duty and inspection are paid and performed.
Taxes are one of the most important factors that come to mind when thinking about the import of used cars. So keep in mind depending on the car size the taxes might increase such as trucks and buses are more expensive than cars as they would need to be roadworthy to be on the road and basic service might need it before registering. So keep in mind this cost when you are selecting your vehicle.
Zambia car import duty can range from 22,243 to over 60,000 Kwacha and it would depend upon vehicle type (SUV, sedan, hatchback), engine capacity and engine type(gasoline, diesel , electric or hybrid)
NOTE: There is an additional carbon emission surtax in Zambia. It is added to the total import Source: Zambia Revenue Authority Car Import Duty Rates (2019)
For more information can check ZRA.
Step Three: Make a vehicle payment.
After discussing with our sales staff and selecting the perfect vehicle for you. We would provide you with a bank invoice with all our bank details and steps to be followed for your bank to do the transfer.
The only thing that needs to be done from your side is go to your closest bank branch and provide the invoice given to you to the teller so he can perform the transfer and send us back a copy of the transfer. As soon as the copy is on our hand we would start to move our logistics to secure the unit with you and wait for the payment to arrive
We would confirm with you as soon as the transfer arrived in Japan and let you know everything is happening with your new car from this point on.
Step Four Shipment of Your New Car:
After your supplier has acknowledged the payment, the shipment process can be started. The shipping time would depend mostly on the location of the car and the space available on the Car carrier. You can use the port of Dar-e-Salam or any other port that you want to ship the car and pick up your self the vehicle or you can select the vehicle to be sent to your closest town. However, this could increase significantly the cost of the shipping so we recommend usually picking it up at the port yourself and enjoying the trip back with your new ride.
Step Five: Clearing Agent for Port or Custom Clearing
If you find the paperwork difficult you can use a clearance agent to take care process from the port and customs. You can find many of the clearing agents locally that can do it for you at a reasonable price.
So don't be afraid on importing from overseas take advantage of the opportunity to to import an amazing new car today at great prices
Click here to check our new deals and offer coming daily to Picknbuy24.com
What you think about new vehicles sensors let us know on our social media