Posted:
Why the Condition of a Japanese Used Car Can Be Relied On - Vol.357
When buying a used car, buyers are faced with a plethora of options. Dozens of brands and hundreds of models are available from every continent, which, of course, is great news for buyers. It gives them an excellent choice and the assurance that they will find a vehicle that's perfect for their needs and also perfect for their money. But which one to choose? There are so many models, and you can never be 100% sure about the quality of certain brands, regardless of the price.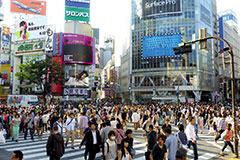 Japanese cars are famous for their reliability and they are one of the most popular choices in the world. In fact, the biggest motor corporation in the world is Toyota, a Japanese company. Japanese cars might not be the most attractive vehicles, but they are certainly a great choice for quality-conscious buyers. But it would be a generalization to say that aesthetics of Japanese cars is not their strong suit. Companies like Toyota and Nissan also have many sporty options with eye-catching design that have won the hearts of many car buyers across the globe.
Buying a used Japanese car is one of the options, and certainly a reasonable one. Especially if we're talking about cars that come directly from Japan. There are many reasons why purchasing such vehicle is a good option, which has to do with Japanese driving culture and the used car market in the country, which ensures high quality and reliability of used vehicles.
First of all, you need to know that driving in Japan is not as convenient as in other countries. Especially in large cities, the traffic is so busy that it makes more sense to travel by train or subway, and Japan has an excellent rail network that connects the entire country. Aside from being more inconvenient, driving a car in Japan is also more expansive, as the tolls are high, and also, the parking fees are very high. This s not surprising at all, having in mind that the value of land in Japan is very high due to the high density of the population.
In addition to all this, there are very strict road safety tests. However, what's good about all this is that used cars are usually very well taken care of, on average, much more than in other countries. And what's best, used Japanese cars usually have very low mileage on them. In fact, it's pretty rare to find a used car that has done more than 20,000km per year. This is great news for those wanting to buy a used car that wasn't actually used that much.
Owners will generally take good care of their cars, and due to Japanese driving conditions, the cars have usually never been driven hard. However, that doesn't mean that such vehicles will be in perfect condition, but it's still good to know.
And speaking of the condition, Japanese auction houses do a great job of categorizing the condition of used vehicles. Namely, they use a used vehicles grade system, which assigns grades from 2 to 5, depending on the condition of the used vehicle. For example, Grade 2 will be assigned to a car that's in unsatisfactory position. Around the middle of the scale, you have the Grade 3.5, which means that the car is in good condition, but it needs few repairs. Finally, you have the Grade 5, which tells you that it looks like a brand new car. All this means that buying a used Japanese car is a much more stress-free process, as you know what you're buying and you can be confident about the quality.