New Arrivals
51

Stock
Discounted Cars
Premium Cars
Useful Information for First Time Buyer
Everything You Need to Know About Japanese Cars
Sejin Kim - Sales Department
Join in AGASTA CO., LTD. and dealing with purchase of stock for years. After that moved to Sales Department and start serialized Column about Japanese used cars as a car advisor with a good deal of knowledge.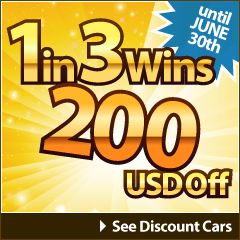 Dear Kazuya
This is to advise that my Daihatsu Hijet Truck arrived in Tarawa on 11/3/13 in a good condition.
I must say and congratulate everyone at Picknbuy24.co...