New Arrivals
52

Stock
Discounted Cars
Premium Cars
Useful Information for First Time Buyer
Everything You Need to Know About Japanese Cars
Vol.263 - Pajero - Shogun - Montero: What's the ... - 29.Jul 2015

Customers interested in buying the Mitsubishi Pajero SUV may find that there are several other apparently similar car models manufactured by Mitsubishi, namely the Shogun and the Montero. This can create confusion...

Vol.262 - 1DIN or 2DIN? Which Car Stereo Should You ... - 22.Jul 2015

Many car owners who shop for a new car stereo system are confused by the 1DIN (or single DIN) and 2DIN (or double DIN) specifications and hesitate between the two, not knowing which to choose. Let's clear up...

Vol.261 - How to Modify Your Car Interior Without ... - 15.Jul 2015

Although the interior of the car is the place where drivers spend most of their time, it doesn't always receive the attention it deserves ? most drivers prefer to focus instead on the exterior. But it's...
Sejin Kim - Sales Department
Join in AGASTA CO., LTD. and dealing with purchase of stock for years. After that moved to Sales Department and start serialized Column about Japanese used cars as a car advisor with a good deal of knowledge.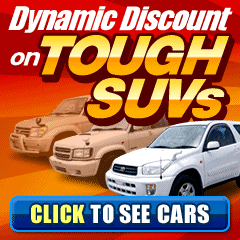 Dear Naka
We already received the SUZUKI SWIFT (IGNIS) we purchased from you, we checked the condition of the vehicle and it was in in excellent condition, my...