New Arrivals
77

Stock
Discounted Cars
Premium Cars
Useful Information for First Time Buyer
Everything You Need to Know About Japanese Cars
Vol.249 - Fun Facts About Tractors - 22.Apr 2015

The humble tractor has been helping farmers complete their work more efficiently for decades. Offering high levels of torque that allow the operator to tow heavy trailers and machinery...

Vol.248 - How To Choose The Right Tires For My Vehicle - 15.Apr 2015

Choosing the right tires for your car is extremely important when it comes to ensuring safe operation. This is especially true when you take varying weather conditions into account...

Vol.247 - Listen To Fm91-108.0MHz With Radio Band ... - 08.Apr 2015

The humble car radio is one of the greatest innovations to ever hit the auto industry. Granted it does absolutely nothing for the car's overall performance and, on the surface at least...
Sejin Kim - Sales Department
Join in AGASTA CO., LTD. and dealing with purchase of stock for years. After that moved to Sales Department and start serialized Column about Japanese used cars as a car advisor with a good deal of knowledge.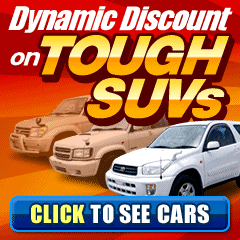 Dear Naka
I took a few photos of two of the cars that I purchased from PicknBuy The Silver Mitsubishi I bought for the man standing next to it - His name is Chr...