New Arrivals
58

Stock
Discounted Cars
Premium Cars
Useful Information for First Time Buyer
Everything You Need to Know About Japanese Cars
Vol.254 - Prevent Cooling System From Being Sick - 27.May 2015

Your car cooling system is amongst the most important aspects of your car and is absolutely vital to keeping the car running properly. Maintaining the system will ensure that your car runs for...

Vol.253 - A Summary Of Construction Equipment - 20.May 2015

Throughout human history people have always searched for ways to expand creative horizons, particularly when it comes to architecture and construction. Though we often marvel at the brilliance...

Vol.252 - How To Reduce Vehicle Maintenance Costs - 13.May 2015

Maintaining a vehicle is of critical importance to ensure its longevity and to ensure that it remains safe to operate at all times. As such, you should carry out regular checks to every...
Sejin Kim - Sales Department
Join in AGASTA CO., LTD. and dealing with purchase of stock for years. After that moved to Sales Department and start serialized Column about Japanese used cars as a car advisor with a good deal of knowledge.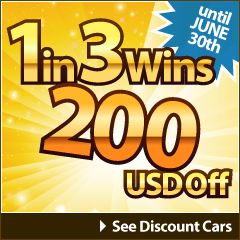 Dear Naka
Thanks for doing good business. I am happy with the car. It looks great.