New Arrivals
82

Stock
Discounted Cars
Premium Cars
Useful Information for First Time Buyer
Everything You Need to Know About Japanese Cars
Vol.272 - Nissan 'Tiida': More Grown Up Than Its ... - 30.Sep 2015

The Nissan Tiida has never been as popular as the Nissan Sunny or the Nissan Pulsar (a name under which it has been actually marketed in some countries), but that's not due to its performance or any other fault...

Vol.271 - Compact Car Comparison: Rankings for Interior ... - 18.Sep 2015

Just because a car is compact doesn't meant it shouldn't have plenty of interior space for passengers and storage. In fact, most manufacturers of compact cars strive to create as much interior space as possible...

Vol.270 - The Around View Monitor - What It Is and Why ... - 16.Sep 2015

The Around View Monitor is an ingenious automobile support technology that makes parking easier and that can also help prevent bumper damage as well as accidents. It gives you a better idea of your car's position...
Sejin Kim - Sales Department
Join in AGASTA CO., LTD. and dealing with purchase of stock for years. After that moved to Sales Department and start serialized Column about Japanese used cars as a car advisor with a good deal of knowledge.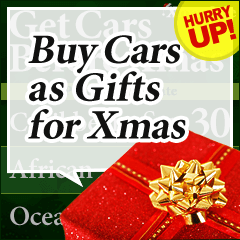 Dear Naka
Thank you Mr Naka. I received my Toyota Raum. If you do good discount for me I will buy again.