New Arrivals
52

Stock
Discounted Cars
Premium Cars
Useful Information for First Time Buyer
Everything You Need to Know About Japanese Cars
Vol.273 - Hatchback Comparison: Which One Is Right For ... - 07.Oct 2015

Gone are the days when the only hatchback choices involved a station wagon or the dreaded Ford Pinto. In the last four decades, the hatchback body style has blossomed, truly coming into its own. Now, buyers will...

Vol.272 - Nissan 'Tiida': More Grown Up Than Its ... - 30.Sep 2015

The Nissan Tiida has never been as popular as the Nissan Sunny or the Nissan Pulsar (a name under which it has been actually marketed in some countries), but that's not due to its performance or any other fault...

Vol.271 - Compact Car Comparison: Rankings for Interior ... - 18.Sep 2015

Just because a car is compact doesn't meant it shouldn't have plenty of interior space for passengers and storage. In fact, most manufacturers of compact cars strive to create as much interior space as possible...
Sejin Kim - Sales Department
Join in AGASTA CO., LTD. and dealing with purchase of stock for years. After that moved to Sales Department and start serialized Column about Japanese used cars as a car advisor with a good deal of knowledge.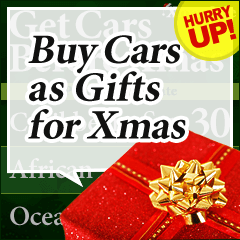 Dear Naka
Sorry for taking so long to get back to you , but as you see by the photofs it took a little time to get the truck that I purchased from PicknBuy to...