Discounted Cars
New Arrivals
57

Stock
Premium Cars
Useful Information for First Time Buyer
Everything You Need to Know About Japanese Cars

Vol.289 - What Is A Tune Up And Does Your Car Need One? - 03.Feb 2016

That's a good question, this is something most people don't think about or forget about all together. Every vehicle's owner manual will have a schedule in it, listing when you should have this performed. A tune up on vehicles...

Vol.288 - Windshield Wiper Maintenance Tips - 27.Jan 2016

While it is often overlooked, windshield wiper maintenance is very important for every vehicle. How well your wipers work directly impacts your level of visibility as a driver, and visibility is key to safe driving. If you cannot...

Vol.287 - Firm Suspension Versus Soft Suspension - 20.Jan 2016

Suspension is a very important part of your vehicle as it directly affects the handling and ride quality of your vehicle. There are many different factors that contribute to the firmness or softness of a vehicle, and vehicles...
Tamotsu Todoroki - Sales Department
Join in AGASTA CO., LTD. and dealing with purchase of stock for years. After that moved to Sales Department and start serialized Column about Japanese used cars as a car advisor with a good deal of knowledge.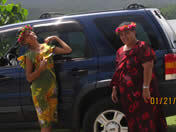 Dear Naka
Thanks for all your hard work. The FORD ESCAPE arrived on January 16, 2016. My family and I are very excited and thankful to be using such a fabulous...