Search by Car

Search by Type

Search by Maker

Search by Category

Search by Model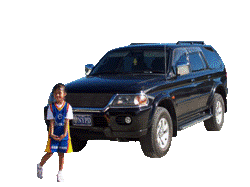 Welcome to
Palauan Page
Importing used cars from Japan to Palau is not more difficult and expensive than you think. Let us describe how easy importing cheap used cars is.
We inspect every car 3 Times.
We inspect every car before Buy, Listed and Shipment. 139 points inspection is carried out by professional mechanics. We explain actual car condition to you.
We guarantee drive away condition.
Imagine, you are about to receiving your vehicle at the port. And you finally received long-awaited vehicle. You take the key to your vehicle and get behind the wheel. Turn your car key to start an engine. Your car won't start.
To avoid this situation, we inspect every car 3 times in accordance with 139 points inspection. We Guarantee drive away condition on arrival.
We have received hundreds of customer's voice
We have been exporting used cars to Palau since 1997. Customer's voice with their satisfaction from Palau is our pride.
Featured Cars for Palau
Special Promotion
Shipping Agent in Palau
Shipping agent will help you importing used cars from Japan. They will simply organize clearing your car at the customs and register your car in Palau.
Recommended Shipping Agents in Palau
Contact our recommended shipping agents in Palau below. They will help your car purchase from Japan.
Western Pacific Shipping Company

+680-488-4022

PO Box 9005, Koror, Palau
The Import Procedure
Importing Japanese used cars to Palau is not more difficult than you think. What you are going to do is the following simple 8 steps.
Step 1

Select and order a car

Choose your vehicle on our website and proceed to order. Select your country and port of delivery on vehicle information sheet to place an order.
Step 2

Receive a proforma invoice

You'll receive a proforma invoice for your vehicle by email once you place an order.
Step 3

Make payment

Please make payment and send us payment copy to secure the car. We'll reserve the car upon your full payment.
Step 4

Maintenance

After payment, professional mechanics carry out inspection and maintain your vehicle before shipment.
Step 5

Shipment

Your vehicle is shipped out upto Durban, South Africa. It normally takes approximately 4 weeks from Japan.
Step 6

Sending documents

Once the vessel is shipped out, our logistics team send you all necessary document including bill of landing and other documents.
Step 7

Arrival and Pick up

Once the vehicle is arrived, clearing agents pick the vehicle up from the port of Durban and organize local delivery up to Beitbridge border.
Step 8

Clear you car and Drive!!

You can clear the vehicle from custom and register the vehicle. Enjoy your fun drive!!
Customer's Voice
We receive dozens of thanks letters
from Palau. Listen to what customers
say about us.

Mr. Kuniwo Mikel
Dear Naka

I just want to let you know that my husband and I got the car on Monday morning. The car is running good and I have been busy taking my family for a ride for the...
>> See more
Mr. Luis Sol
Dear Naka

I am writing you this message expressing my heartfelt appreciation for your kind assistance and for making my "dream car" a reality...
>> See more
Popular Cars in Palau
Top 5 list of most popular cars in Palau.
The following is the list of the most popular vehicles
wanted by Palauan customers according to our research.
Frequently Asked Question
Let us introduce the most frequently asked questions from Palauan customers.
How do I purchase a car?
A:
It's simple. Order a car on our website and receive a proforma invoice. Go to a bank with the proforma invoice and make payment by telegraphic transfer.
>> See more details
How do I receive an invoice?
A:
Once you place an order on our website, you'll receive an email with a proforma invoice. If you couldn't receive one, please contact us by email to pboffer@picknbuy24.com or by call at +81-3-4330-9090. Our English speaking staff will quote you.
What is the total cost required to own a car?
A:
Total cost includes car cost, shipping cost, duty/tax, local transportation cost and registration fee.
>> See more details
Where is the port of delivery?
A:
A car is shipped out up to Koror, Palau.
How long does shipment take?
A:
Shipment from Japan to Palau takes approximately 2 weeks.
Can you organize local delivery?
A:
Shipping agents will organize local delivery from Koror to your home. Please contact our preferred shipping agents in Palau.
>> See more FAQ