Search by Car

Search by Type

Search by Maker

Search by Category

Search by Model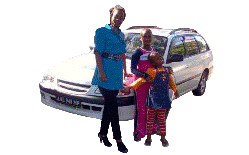 Welcome to
Mozambican Page
Importing used cars from Japan to Mozambique is not more difficult and expensive than you think. Let us describe how easy importing cheap used cars is.
We inspect every car 3 Times.
We inspect every car before Buy, Listed and Shipment. 139 points inspection is carried out by professional mechanics. We explain actual car condition to you.
We guarantee drive away condition.
Imagine, you are about to receiving your vehicle at the port. And you finally received long-awaited vehicle. You take the key to your vehicle and get behind the wheel. Turn your car key to start an engine. Your car won't start.
To avoid this situation, we inspect every car 3 times in accordance with 139 points inspection. We Guarantee drive away condition on arrival.
We accept claims about car condition
Should you have any problem with your car on arrival, we will faithfully deal with claims about car condition based on Claim Policy.
Featured Cars for Mozambique
Special Promotion
MOZ number required!
Mozambique clients are required to:
Apply for Intertek Inspection in Japan before shipment.

To apply for Intertek Inspection in Japan
Step 1
Please apply for MOZ number at your Local Intertek office.
Intertek International Ltd

TEL: + 258 21 407870/1/2/3

FAX: + 258 21 407884/5

Address: Avenida da Namaacha, nr.492, First Floor, Maputo, Mozambique

Step 2
To apply for MOZ number you will need the invoice with the Engine number indicated which will be issued from us, AGASTA.
Step 3
Once you have obtained MOZ Number please send to AGASTA by e-mail or FAX.

Email: pboffer@picknbuy24.com

FAX: + 81 3 4330 9091

Step 4
AGASTA will apply for Intertek inspection in Japan before shipment.
This may take up to 10 days depending on how busy the inspectors are. Booking of your vehicle for shipment will be arranged once the Intertek inspection is completed.
When you remit money
Please arrange payment with the Engine number indicated Invoice, once it is issued. We will reserve your car and proceed inspection upon your payment.
Clearing Agents in Maputo
Clearing agents will help you importing used cars from Japan. They will simply organize clearing your car at the customs, local delivery to your home and register your car in Mozambique.
Recommended Clearing Agents in Mapto
Contact our recommended clearing agents in Maputo below. They will help your car purchase from Japan.
Manica Freight Services (Moc) S.A

+ 258- 21-356-500

Caixa Postal 557, Praca Dos Trabalhadores No. 51, Maputo

CARAVEL, LDA

+258-1-360-320

Av Martires de Inhaminga, Recinto Portuatio, Portao 4, CP 2301, Maputo
The Import Procedure
Importing Japanese used cars to Mozambique is not more difficult than you think. What you are going to do is the following simple 8 steps.
Step 1

Select and order a car

Choose your vehicle on our website and proceed to order. Select your country and port of delivery on vehicle information sheet to place an order.
Step 2

Receive a proforma invoice

You'll receive a proforma invoice for your vehicle by email once you place an order.
Step 3

Make payment

Please make payment and send us payment copy to secure the car. We'll reserve the car upon your full payment.
Step 4

Maintenance

After payment, professional mechanics carry out inspection and maintain your vehicle before shipment.
Step 5

Shipment

Your vehicle is shipped out upto Maputo, Mozambique. It normally takes approximately 4 weeks from Japan.
Step 6

Sending documents

Once the vessel is shipped out, our logistics team send you all necessary document including bill of landing and other documents.
Step 7

Arrival and Pick up

Once the vehicle is arrived, clearing agents pick the vehicle up from the port of Maputo.
Step 8

Clear you car and Drive!!

You can clear the vehicle from custom and register the vehicle. Enjoy your fun drive!!
Customer's Voice
We receive dozens of thanks letters
from Mozambique. Listen to what customers
say about us.

Mr. Munyaradzi Mushore
Dear Kenji

Thanks for your call. I received the mazda premacy in very good condition, just as it appeared on your website. My family likes the...
>> See more
Mr. Raul Stanford Shambare
Dear Naka

Thank you for your support. The Mark II is superb perfoming very well. Again thank for your support...
>> See more
Popular Cars in Mozambique
Top 5 list of most popular cars in Mozambique.
The following is the list of the most popular vehicles
wanted by Mozambican customers according to our research.
Frequently Asked Question
Let us introduce the most frequently asked questions from Mozambican customers.
How do I purchase a car?
A:
It's simple. Order a car on our website and receive a proforma invoice. Go to a bank with the proforma invoice and make payment by telegraphic transfer.
>> See more details
How do I receive an invoice?
A:
Once you place an order on our website, you'll receive an email with a proforma invoice. If you couldn't receive one, please contact us by email to pboffer@picknbuy24.com or by call at +81-3-4330-9090. Our English speaking staff will quote you.
What is the total cost required to own a car?
A:
Total cost includes car cost, shipping cost, duty/tax, local transportation cost and registration fee.
>> See more details
Where is the port of delivery?
A:
A car is shipped out up to Maputo, Mozambique.
How long does shipment take?
A:
Shipment from Japan to Maputo takes approximately 4 weeks.
Can you organize local delivery?
A:
Clearing agents will organize local delivery from Maputo to your home. Please contact our preferred clearing agents in Maputo.
>> See more FAQ